Jacobs Virtual Hiring Event
12nov1:00 pm3:00 pmJacobs Virtual Hiring Event
Event Details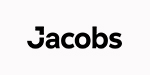 At Jacobs, we push the limits of what is possible to tackle the world's toughest challenges to reinvent tomorrow. We are seeking visionaries with Information Technology experience to provide innovative solutions in support of our nation's missile defense systems.
Change your World while Defending Ours, register at [insert registration link]
• We have IT opportunities at all levels (entry, mid, senior) that support your career interests!
• Colorado Springs, CO: #4 Best Place to Live (U.S. News & World Report 2020-2021)
• Huntsville, AL: #1 Most Affordable Place to Live (U.S. News & World Report 2020-2021)
• Up to $10K Relocation / Sign-on Bonuses (total) for Specific Roles, Experience, and Skills!
• Hiring Managers available for ON THE SPOT pre-screens and interviews
IT Personnel with an Active DoD Security Clearance (secret or higher) – REQUIRED and DoD 8570 Level II and CSSP certifications (such as Security+ CE) – PREFERRED
Jobs available:
1. Cybersecurity Analysts and Engineers
2. Linux Administrators and Engineers
3. Network Engineers
4. Systems Administrators and Engineers
5. Software Developers and Engineers
Location of Jobs:
1. Schriever Air Force Base in Colorado Springs, Colorado
2. Redstone Arsenal in Huntsville, Alabama
Paid Relocation? Yes, up to $10K Relocation or Sign-on Bonuses for specific roles, experience, and skills.
Special Requirements? Must have an Active DoD Secret Clearance or higher to be considered. DoD 8570 Level II and CSSP certifications will be looked at favorably.
Register HERE
Time

(Thursday) 1:00 pm - 3:00 pm