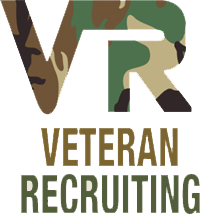 Veteran Recruiting is the global leader in virtual career fairs for the military community. Through our world class virtual recruitment center, more than 212,000 veterans have been hired by our partners since 2011.
Providing an innovative means to connect transitioning service members, veterans, military spouses, and employers, the Veteran Recruiting virtual career fair has revolutionized the way employers recruit our Nation's finest.
The virtual platform features an interactive and immersive user experience that essentially brings the career fair to them. With a focus on saving time, money, and resources typically required to attend traditional recruiting events, Veteran recruiting has connected more than 1.4 million veterans with more than 400 Fortune 1000 companies since 2009. With one click, veterans are interacting, in real time, with recruiters from dozens of America's best veteran friendly companies.
Veteran Recruiting in the News
After the parades, invest in Philly's veterans
Veteran Recruiting Announces Launch of Veteran Recruitment Center
NBC 10: Virtual Career Fairs for Veterans in Philadelphia
LinkedIn: Virtual Career Fairs Changing the Way Employers Recruit
The Huffington Post: About Kevin O'Brien
The Huffington Post: The Toughest Job in America is Being Unemployed
Fox News: Companies Hiring Veterans
The Huffington Post: Virtual Career Fairs Making it Easier to Recruit Veteran Talent
Yahoo: Philadelphia Companies Seeking Veterans
The Huffington Post: Helping Transitioning Service Members Find Jobs Before Becoming Veterans
Wall Street Journal: Helping Veterans Land Civilian Jobs
The Huffington Post: Veterans Day Nationwide Virtual Career Fair
Digital Journal: Veterans Day Nationwide Virtual Career Fair
The Huffington Post: Industry Leading Employers Come Together to Hire Military Spouses
PR Newswire: 9/11 Virtual Career Fair for Veterans
Yahoo: Military Veterans in High Demand for Job Openings
Philly.Com: Invest in You