Veteran Recruitment Center

Recruiters and Veterans Connecting in Real-Time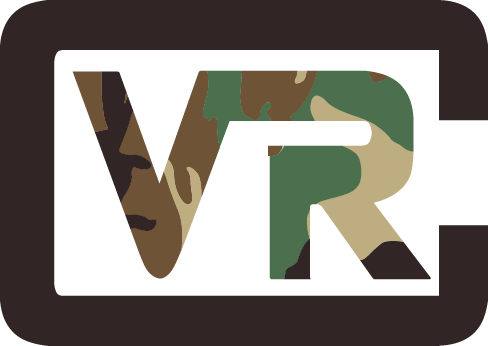 Register-Login
Upcoming Recruiting Events
We Bring the Career Fair to You
CAREER FAIRS YOU CAN ATTEND FROM ANYWHERE
Chat With Recruiters
Search Jobs
Virtual Career Fairs
If you are transitioning in the near future, or have already left the service, we have employers who are very interested in connecting with you in our virtual career fairs. Instead of traveling to a career fair, we bring the career fair to you. You will build a profile, upload a resume, and can immediately start visiting the company booths. You can participate in our online career fairs from anywhere in the world with an internet connection.
Register Here
Login
Job Search
In addition to the virtual career fairs, you can also have your resume searchable by all our employer partners by uploading it here. You will also be able to search for some jobs, but keep in mind that all our employer jobs are easily accessed in each employers booth in the virtual career fair.
Click Here
to upload your resume. You can even sign up with your LinkedIn or Facebook profile
Search Jobs
Testimonials
"Veteran Recruiting virtual career fairs have become a key component in on our goal to hire 5,000 military veterans, service members, and spouses by 2020. Our military recruiting team can consistently rely upon both the quality and quantity of candidates that we meet through the virtual career fairs, at a fraction of the logistical time and cost of a traditional career fair."
Chris Green, Accenture Military Recruiting Lead
"Exelon is a proud sponsor of the Veteran Recruiting (VR), and we find a lot of value in the VR virtual career fairs. VR allows Exelon to connect both with local veterans and with active duty personnel stationed anywhere across the world. Exelon recruiters from across our companies and many locations are able to join each career fair to connect with outstanding military candidates from their desks. We also receive a detailed report that lists the 1000s of military candidate attendees after each event."
Griffin Goldin, Talent Acquisition Programs, Exelon
"VR offers Verizon a virtual and cost effective platform to connect with service members anytime from anywhere.  From a strategic perspective having VR is essential in keeping Verizon relevant in the digital age, and has proven to be an efficient, and cost effective means to recruit our Nation's Finest."
Evan Guzman, Global Head of Military Programs & Veterans Affairs, Verizon
VETERAN VIRTUAL CAREER FAIRS
Veteran Demographics
Employer Packages
Full-Service Veteran Recruitment
(Included with annual sponsorship)
Dedicated Veteran Recruiter assigned to your company
We act as an extension of your veteran recruitment team
Targeted search assistance (you simply provide the job details)
Company promotion throughout the military community
Email blast to veterans based on your job openings
Event promotion (additional charge per-event)
Host a Veteran Virtual Career Fair
You pick the day and time of your event
You decide the scope of your virtual career fair (jobs, locations etc)
VR promotes your virtual career fair to the military community
Recruiters login during your event to chat with the veterans in attendance
VR designs your virtual booth
VR trains your recruiters virtually
Detailed attendee report after each career fair (Great for OFCCP)
Request Demo
Pricing
Video
Multi-Company Virtual Career Fairs
Participate with other veteran friendly companies
Customized virtual booth
Free training
Live chat
Video greeting
Links to website and career page
Detailed attendee report after each career fair (Great for OFCCP audit)
Request Demo
Post Jobs
If you do not have enough open positions to participate in the multi-company virtual career fairs (should be at least 100), perhaps the Veteran Recruiting job board is a better solution for your company. This is a great way to source veteran talent locally.
Post Jobs