VRLive
VRLive allows you to showcase your company and jobs to veterans who are seeking a career change. More than just another webinar platform, VRLive also takes care of marketing your webinar to our veteran network.
Launch from within your virtual booth which allows attendees to join instantly.

Share you screen, files, or deliver presentations.

Attendees can ask you questions during your presentation and you can answer in real-time.

Record your VRLive and make them available on-demand to share with other veterans who may not have been able to attend.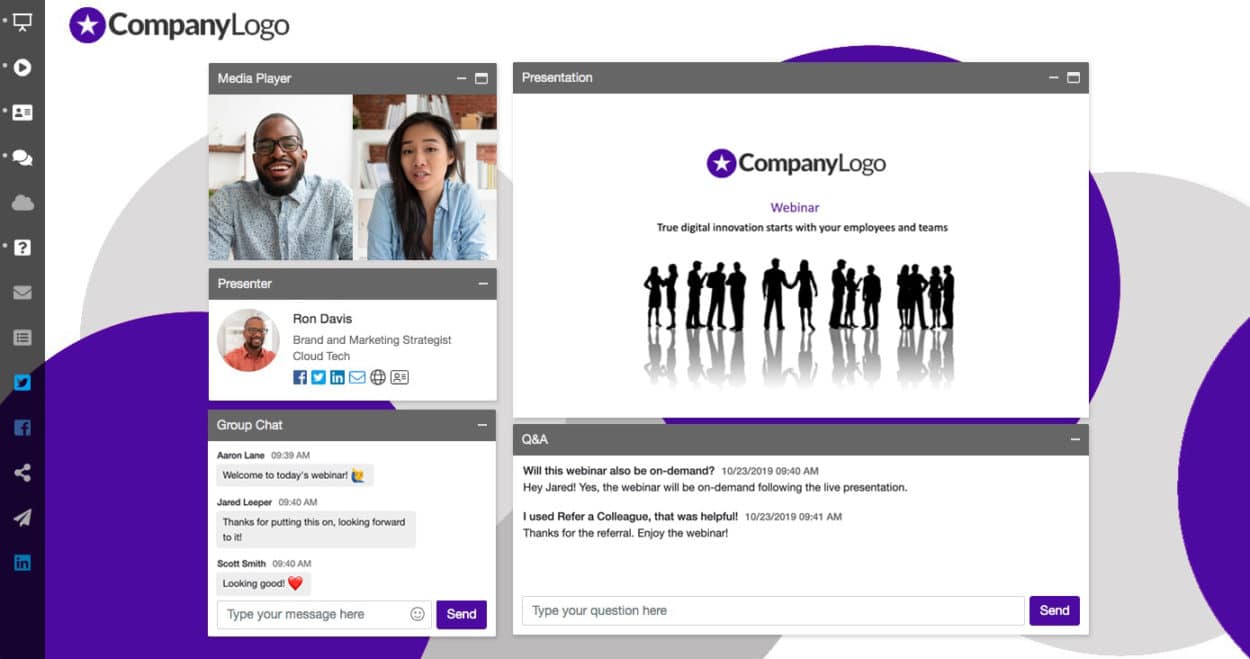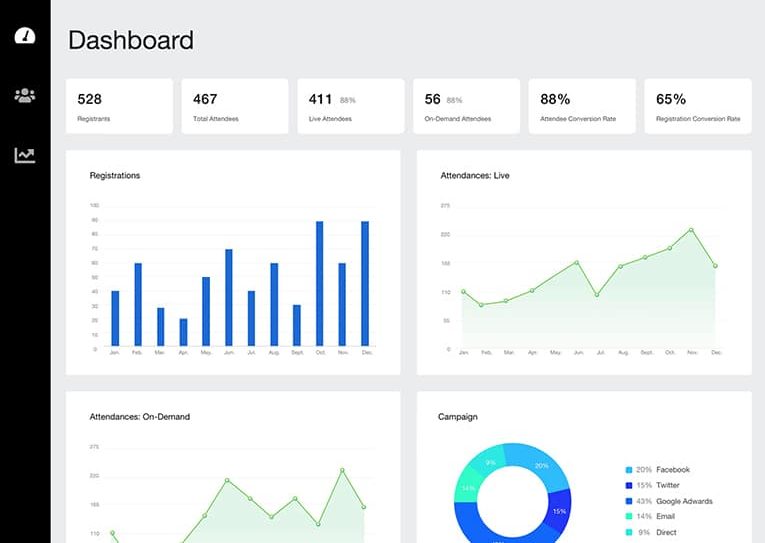 What good is a great event if you are unable to analyze , audit, and respond on your data? The analytics dashboard from your VRLive webinar provides insights into registrant and attendee activity. The detailed reporting results in data that truly works for you!
What else?
We thought you would never ask!
Here are some (not all) of the features you will receive with VRLive
Emails & Registration Basics
Create dynamic Webinar registration landing pages
Create custom registration questions
Default settings automatically generate audience confirmation and reminder emails
Schedule post webcast follow-up emails
Web-based HTML editor allows you to create highly customized emails
Built in Outlook and Google calendar reminders on the landing pages
Producer Basics
Broadcast to a live audience in under 60 seconds using a 5-step wizard
100% Web-based, no downloads for attendees
Invite guest presenters, Q&A moderators and content providers
Webcast library with customizable folder structure
Drag and drop webcasts within your webcast library folders
Copy previous webcasts including settings and content
View a calendar of your upcoming webcasts.
Streaming Basics
Webinar automatically selects appropriate streaming media choice based on the audience member's system for both live and on demand webcasts
HTML5 streaming to all modern browsers
HTML5 iOS/HLS streaming (iPhone, iPad, Android)
High quality video at low bandwidth using H.264 compression
Multiple video window sizes available
In-Webinar Basics
Synchronized PowerPoint with triggered animations and attendee controlled slide option
In-Webinar Polling with live results
Moderated Q&A between the audience and presenters
Automatically forward questions to email
Private chat for presenters only
Private 1:1 chat for presenters to attendee
Share documents as downloads
Share pre-recorded video clips
Built in Group Chat component
Post webinar surveys
The best part…
We manage your VRLive from setup through completion. You can just focus on promoting your company to the veterans who attend
Request Demo