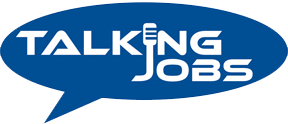 Talking Jobs as the name implies provides a video job description of opportunities with our partners. Instead of reading job descriptions, we will talk to you about the company, job, location, company culture, and more.
You can decide if the company or job is of interest to you after watching the short videos.
Episode 5 - How to utilize the virtual career fair in your job search

January 18, 2019

Episode 4 - Network Infrastructure Project Manager

December 05, 2018

Talking Jobs presents an outstanding opportunity to join Verizon as a Network Infrastructure Project Manager in multiple locations. You must have an active and current PMP certification to be considered for the role.

Episode 3 - Penske Truck Leasing

November 20, 2018

This episode of Talking Jobs features more than 600 technician positions currently available with Penske. If you have a passion for keeping the best fleet up and running, and love being under the hood, Penske is a great company for you to consider. Veterans are strongly encouraged to apply. Watch the video and view all open positions here.

Episode 2 - Silvi Concrete

November 16, 2018

This episode of TalkingJobs features a plant manager position with Silvi Concrete, one of the largest concrete manufacturers in the Northeast.

Job Details

Episode 1 - Travelers Insurance

November 12, 2018

On this week's episode of TalkingJobs, we are proud to feature a great opportunity with Travelers Insurance for a Claims Rep Trainee. They have more than 300 positions nationwide.