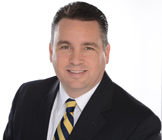 Military Recruiting & Engagement Lead: Michael Alexander
Company: Comcast NBC Universal
Veteran: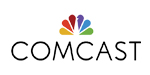 How long have you been with Comcast NBC Universal
I have been recruiting veterans to Comcast NBC Universal since April 2013
How did you get the job?
I was originally hired as a technical recruiter. I was able to transition into my new role last year to manage our military veteran hiring initiatives.
How long have you been a veteran recruiter?
Technically I've been working with/hiring Veterans since 1994. I used to be a Navy Reserve recruiter until I retired in 2010. I've been in my current role since August 2014.
What do you love most about your job?
I love hearing other veterans' stories. However, being able to help veterans find meaningful employment is what I truly take the most sense of accomplishment from. Comcast/NBC is such a great company which offers a tremendous amount of opportunity for veterans/employees to grow their career. I also truly feel a great sense of veteran appreciation from the entire Comcast/NBC team. The company is very supportive and thankful for what our military veterans have done and continue to do for our country. Our CEO is a former Navy SEAL and leads from the front in making sure that we are a very military-friendly organization.
What advice do you have for veterans who are seeking employment
Be smart and organized about your career search. I've seen many Vets make a lot of mistakes, me included, when seeking employment after transitioning off of active duty. Do your homework BEFORE applying to a position that you are seeking. It's crucial that you tailor your resume to reflect your experience as it relates to the role that you are applying for.
As veterans we all took on, and performed, many collateral duties that were beyond our primary MOS/AFSC/Rates that count as valuable experience. Draw from and highlight that experience on your resume where applicable.
Be patient but persistent during the recruiting process. Be sure to set expectations on communications (When and how often) with your recruiter upon initially speaking with him/her.
Ask any potential employer if they have an Employee Resource Group (ERG) for Veterans or a Military Veteran community. This can be an extremely valuable resource for you once you begin your employment. Who better to take you under their wings than a fellow veteran who has been in your shoes when they first started?!