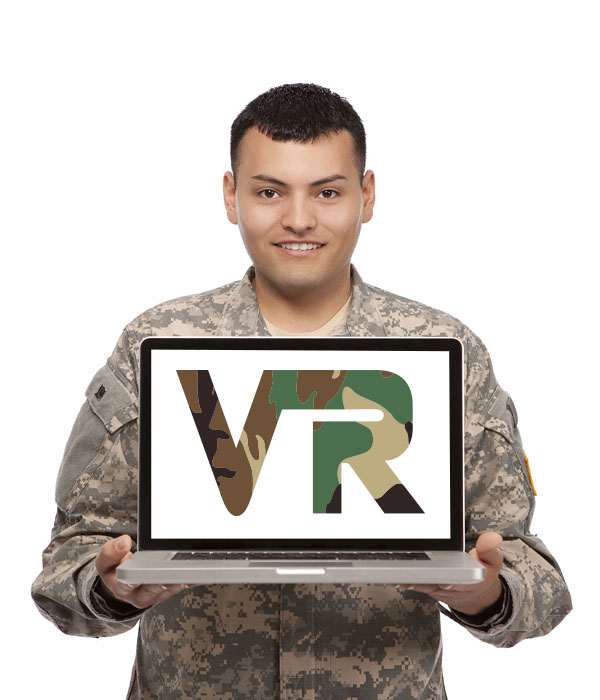 Virtual Career Fairs-Chat Sessions-Open Houses
Multi-Company & Company Specific Recruiting Events
The virtual career fair and employer booths are accessible all the time. The calendar below shows the dates and times when employers will be online and available to chat live with job seekers, but you can always communicate with them even if they are offline. When you enter a company booth, recruiters receive an email alert if they are offline. More dates are always being added so check back often.
You can contact recruiters even when a career fair is not happening by visiting their booth, and using the email a recruiter button in each booth.
Tyco Virtual Career Fair
December 10, 2015 @ 2:00 pm

-

4:00 pm
Event Navigation

Tyco will host a veterans virtual career fair on December 10, and will be recruiting for many positions across the country such as;
Install Technician
Levels: Entry level-Lead
Summary/ Description
As a critical part of the Tyco Integrated Security team, the Commercial Installers work onsite with our commercial customers to set up and program their Tyco Integrated Security fire and security systems (access control, video camera surveillance, Intrusion detection, and Fire Systems . The Commercial Installer also dismantles and reconstructs equipment when necessary.
• Installs appropriate devices; dismantles and reconstructs equipment as required by customer or Tyco Integrated Security.
• Works safely and responsibly to avoid injuries, damage to property, loss of unused materials and cleans up installation debris.
• Contacts customers prior to the date of scheduled installation to verify schedule.
• Prepares estimates in accordance with prescribed instructions or directions of supervisor.
• Follows proper schematic wiring diagrams and hook-up procedures.
• Tests operation of system to the signal-receiving center to properly establish service.
• Reads building, electrical and sprinkler blueprints as required.
• Coordinates installations with police/fire departments and handles necessary records for notification of emergency calls.
• May mange installation teams on larger projects.
• Coach and mentor less experienced installers
Service Technician
Levels Entry-Lead
Summary/ Description
A Tyco Integrated Service Technician is a troubleshooter and service expert. Alleviates concerns the customer may have regarding a security system. Advises customers and the customer care center of the status of systems and processes inspections.
• Locate and alleviate trouble with damaged equipment or wiring.
• Readjust equipment, repair or replace inoperative equipment and test for operation.
• Read blueprints, building, electrical and sprinkler plans in order to complete equipment repairs.
• Prepare trouble order forms to report temporary repairs.
• Coordinate inspections and/or installations with police, fire departments, or other appropriate agencies.
Other positions include:
Lead Commercial Install Technician -TycoIS (Birmingham, AL ) Alabama Irondale
Lead Commercial Install Technician -TycoIS (Huntsville, AL) Alabama Madison
Lead Commercial Install Technician -TycoIS (Montgomery, AL) Alabama Montgomery
Security Systems Service Technician – TycoIS (Birmingham, AL) Alabama Irondale
Commercial Installer (Tucson, AZ) Arizona Tucson
Senior Commercial Installer (Phoenix,AZ) Arizona Phoenix
Security Service Technician, TycoIS (Little Rock, AR) Arkansas North Little Rock
Commercial Service Technician V (Hayward, CA) California Hayward
Commercial Service Technician V (Modesto, CA) California Sacramento
Lead Installer, TycoIS (Hayward, CA) California Hayward
Senior Installer, Commercial (Hayward, CA) California Hayward
Senior Security Service Technicin – TycoIS (Fresno, CA) California Fresno
Commercial Installer – TycoIS (Wallingford, CT) Connecticut Wallingford
Commercial Install Technician V – TycoIS (Coverage for state of Delaware and Eastern Shore of Maryland) Delaware New Castle
Commercial Installer III – TycoIS (Coverage for state of Delaware and Eastern Shore of Maryland)) Delaware New Castle
Commercial Service Technician IV – TycoIS (Salisbury, MD) Delaware New Castle
Commercial Installation Coordinator – TycoIS (Miramar, FL) Florida Miramar
Commercial Service Technician III – TycoIS (Orlando, FL) Florida Orlando
Commercial Service Technician IV – TycoIS (Miramar, FL) Florida Miramar
Commercial Service Technician IV – TycoIS (Miramar, FL) Florida Miramar
Commercial Service Technician IV – TycoIS (Miramar, FL) Florida Miramar
Commercial Service Technician IV – TycoIS (Orlando, FL) Florida Orlando
Commercial Service Technician IV – TycoIS (Tallahassee, FL) Florida Tallahassee
Commercial Service Technician IV – TycoIS (West Palm Beach, FL) Florida West Palm Beach
Commercial Service Technician IV (Boca Raton, FL) Florida Boca Raton
Commercial Install Technician V – TycoIS (Macon, GA) Georgia Macon
Commercial Install Technician V – TycoIS (Savannah, GA) Georgia Pooler
Commercial Service Technician III – TycoIS (Atlanta, GA) Georgia Doraville
Commercial Service Technician III – TycoIS (Atlanta, GA) Georgia Doraville
Commercial Service Technician III – TycoIS (Doraville, GA) Georgia Doraville
Field Service Technician, Sensormatic – TycoIS (Oak Brook, IL) Illinois Oak Brook
Installer IV – TycoIS (Oak Brook, IL) Illinois Oak Brook
Commercial Service Technician III – TycoIS (South Bend, IN) Indiana South Bend
Commercial Service Technician IV (Fort Wayne, IN) Indiana South Bend
Commercial Service Technician IV – TycoIS (Bettendorf, IA) Iowa Bettendorf
Field Installation and Service Technician – TycoIS (Des Moines, IA) Iowa Des Moines
Installer IV – TycoIS (Bettendorf, IA) Iowa Bettendorf
Installer IV – TycoIS (Urbandale, IA) Iowa Urbandale
Lead Installer, Commercial – TycoIS (Urbandale, IA) Iowa Urbandale
Commercial Installer, Apprentice (Entry Level) – TycoIS (Westbrook, ME) Maine Westbrook
Commercial Service Technician V – TycoIS (Baltimore, MD) Maryland Arbutus
Commercial Install Technician V – TycoIS (Norwood, MA) Massachusetts Norwood
Commercial Install Technician V – TycoIS (Springfield, MA) Massachusetts West Springfield
Commercial Install Technician V – TycoIS (Worcester, MA) Massachusetts Worcester
Commercial Service Technician II- Tyco IS (Norwood, MA) Massachusetts Norwood
Senior Commercial Installer – TycoIS (Norwood, MA) Massachusetts Norwood
Commercial Installer – TycoIS (Madison Heights, MI) Michigan Madison Heights
Commercial Installer II – TycoIS (Grand Rapids, MI) Michigan Grand Rapids
Commercial Installer II – TycoIS (Grand Rapids, MI) Michigan Grand Rapids
Commercial Service Technician I – TycoIS (Madison Heights, MI) Michigan Madison Heights
Installation Team Manager – TycoIS (Madison Heights, MI) Michigan Madison Heights
Senior Commercial Fire Alarm Installer – TycoIS (Madison Heights, MI) Michigan Madison Heights
Commercial Lead Install Technician – TycoIS (Jackson, MS) Mississippi Richland
Commercial Lead Service Technician – TycoIS (Jackson, MS) Mississippi Richland
Commercial Installation & Service Team Manager – TycoIS (Omaha, NE) Nebraska Omaha
Commercial Installer – TycoIS (Omaha, NE) Nebraska Omaha
Commercial Install Technician V – TycoIS (Nashua, NH) New Hampshire Nashua
Associate Project Manager, Install & Service-TycoIS (Totowa, NJ) New Jersey Totowa
Commercial Install Technician V – TycoIS (Philadelphia, PA.) New Jersey Eatontown
Senior Commercial Installer (Albuquerque, NM) New Mexico Albuquerque
Commercial Installer – TycoIS (Henrietta, NY) New York Henrietta
Commercial Installer – TycoIS (Long Island City, NY) New York Long Island City
Commercial Service Technician II – TycoIS (Brooklyn/Queens) New York Long Island City
Commercial Service Technician II – TycoIS (East Syracuse, NY) New York East Syracuse
Lead Burglar Alarm Service Technician – TycoIS (Long Island City, NY) New York Long Island City
Project Specialist II- TycoIS (Mooresville, NC) New York Orangeburg
Project Specialist II- TycoIS (Orangeburg, NY) New York Orangeburg
Commercial Install Technician V – TycoIS (Cary, NC) North Carolina Cary
Commercial Install Technician V – TycoIS (Fayetteville, NC) North Carolina Wilmington
Commercial Install Technician V – TycoIS (Wilmington, NC) North Carolina Wilmington
Commercial Install Technician V – TycoIS (Winston Salem NC) North Carolina Winston Salem
Commercial Service Technician V – TycoIS (Wilmington, NC) North Carolina Wilmington
Commercial Service Technician V – TycoIS (Lead Service Technician) North Carolina Winston Salem
Commercial Service Technician I – TycoIS (Dublin, OH) Ohio Dublin
Lead Installer, Commercial – TycoIS (Dublin, OH) Ohio Dublin
Senior Commercial Installer – TycoIS (Dublin, OH) Ohio Dublin
Lead Installer, Commercial Security (Lake Oswego, OR) Oregon Lake Oswego
Associate Project Manager-Advanced Services -TycoIS (Norristown, PA) Pennsylvania Norristown
Commercial Install Technician – TycoIS (Pittsburgh, PA) Pennsylvania Pittsburgh
Commercial Service Technician III – TycoIS (Allentown, PA) Pennsylvania Allentown
Commercial Service Technician III – TycoIS (Mechanicsburg, PA) Pennsylvania Mechanicsburg
Project Manager, Install & Service – TycoIS (Northern/Central NJ and NY area) Pennsylvania Norristown
Commercial Install Technician V – TycoIS (North Charleston, SC) South Carolina North Charleston
Commercial Service Technician III – TycoIS (Charleston, SC) South Carolina North Charleston
Commercial Service Technician V – TycoIS (N. Charleston, SC) South Carolina North Charleston
Commercial Service Technician V – TycoIS (West Columbia, SC) South Carolina North Charleston
Commercial Lead Installer – TycoIS (Chattanooga, TN) Tennessee Chattanooga
Commercial Install Technician V (San Antonio, TX) Texas San Antonio
Commercial Installer III (Round Rock, TX) Texas Round Rock
Commercial Service Technician IV – TycoIS (McAllen, TX) Texas San Antonio
Commercial Service Technician IV – TycoIS (Victoria/Corpus Christi, TX) Texas San Antonio
Commercial Service Technician IV (Fort Worth, TX) Texas Fort Worth
Commercial Service Technician V (Houston, TX) Texas Houston
Project Engineer, Complex Delivery (Dallas/Fort Worth, TX) Texas Fort Worth
Lead Installer, Commercial (Salt Lake City, UT) Utah Salt Lake City
Commercial Install Technician V – TycoIS (Chantilly, VA) Virginia Chantilly
Commercial Install Technician V – TycoIS (Chantilly, VA) Virginia Chantilly
Commercial Service Technician V – TycoIS (Salem, VA) Virginia Salem
Commercial Service Technician-TycoIS (Chantilly, VA) Virginia Chantilly
Lead Commercial Install Technician – TycoIS (Richmond, VA) Virginia Richmond
Project Manager, Install & Service – TycoIS (Norfolk, VA) Virginia Norfolk
Installation Technician I (Kent, Wa) Washington Kent
Commercial Install Technician V – TycoIS (Madison, WI) Wisconsin Madison
Commercial Service Technician IV – TycoIS (Brookfield, WI) Wisconsin Brookfield
Commercial Service Technician V – TycoIS (Brookfield, WI) Wisconsin Brookfield
Commercial Service Technician V – TycoIS (Madison, WI) Wisconsin Madison
Lead Installer, Commercial – TycoIS (Brookfield, WI) Wisconsin Brookfield