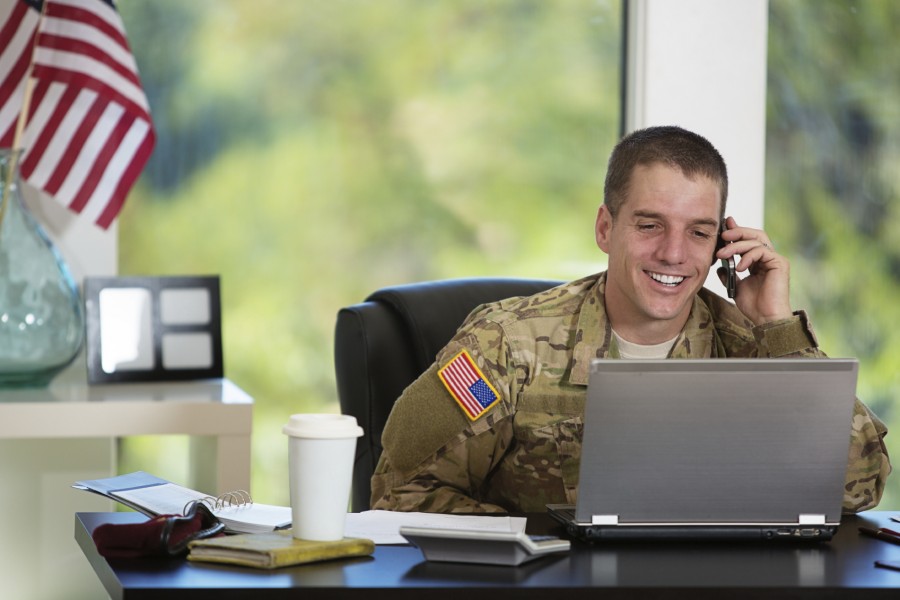 As you know, the team at VR is always looking for better ways to connect veterans & military spouses with our employer partners, and I am please to announce that VR One Way is finally here. What is VR One Way?
VR One Way is a powerful, secure, and easy to use video job application platform. You will see jobs posted from our partners, and if interested, you can apply via video. Recruiters will review your video interview, and determine if you are a match for the job. Your resume details your experience, but you are the person the company will ultimately hire, and VR One Way gives you an opportunity to stand out from the crowd. Here are some tips to ensure your video interview goes well.
Use a modern web browser. Google Chrome is the preferred web browser. The latest versions of Mozilla Firefox and Internet Explorer will work as well.
Have latest version of Adobe Flash Player already installed on your computer. Visit adobe to get the latest version.
Make sure all other web programs "besides the meeting room" are closed.
Use Ethernet if possible. If using a wireless connection, disconnect all other devices from the internet.
If you are using a mobile device, make sure you are connected to wireless internet and not 3G Cellular.
Directly connect to a power source. Be aware that a work network might be slower. To test your connection speed, go to speedtest. The minimum upload is 2.0 mbps and the minimum download is 3.0 mbps.
Disable your screensaver to prevent your computer from going to sleep during the interview.
Make sure your interview location has adequate lighting. Avoid having strong lights or windows in your background to prevent silhouetting and make sure your face is clearly lit. Keep your environment quiet and free from distractions.
If you are using a mobile device, prop it up so it doesn't move during the interview.
Look into the webcam and not at yourself to enhance that eye-to-eye interviewing experience.
Every week, we will post videos of open jobs with some of our partners on this page. You can review the job, and apply if interested.
Good Luck